For the lifting operation, the most important thing is safety, followed by quality problems. Generally, all kinds of preparations need to be made before the lifting operation starts, and trial hoisting is one of the more important preparations. Next, Xiaobian will take you to understand why trial hoisting is necessary before hoisting and transportation.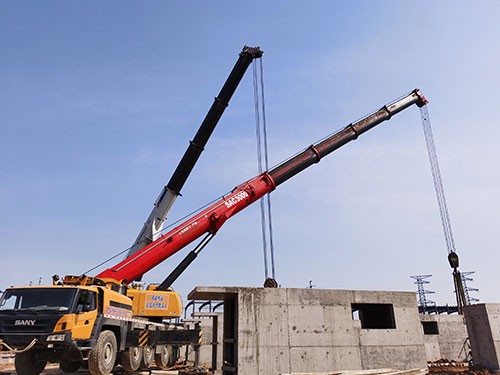 The sporadic articles shall be removed from the lifting objects to prevent falling and injuring people. Before lifting large objects and turning them over in sections, the warning area shall be marked to check the stress condition of each point and the welding quality of the lifting lug. After the trial lifting is confirmed to be safe and reliable, the lifting and turning can be ordered.

  When lifting objects, trial lifting shall be carried out. The height above the ground shall not exceed 0.5m. The lifting operation can only be carried out after it is checked and confirmed to be safe. Before normal lifting, it is required to lift once. The lifting objects shall be in the charge of a special person. The commander shall not wear gloves. The gesture shall be clear and the signal shall be clear. The commander shall not hang objects from a long distance.
  The above are the problems that the relevant staff should pay attention to. If you need the help of the lifting company, you can contact us. If you want to know more about the relevant content, you are welcome to contact us. Here are more professional people to solve the problem for you.